Home Movie Facts Fans+Reviews Where to Watch News+Blog Store

Millions of children will never see the Milky Way. You can help by counting stars. How sharp are your eyes? On September 30th at Newport State Park, in Ellison Bay WI, we need help counting stars for a good cause. And if you like, you can also watch The Emissary Movie on the same night, too!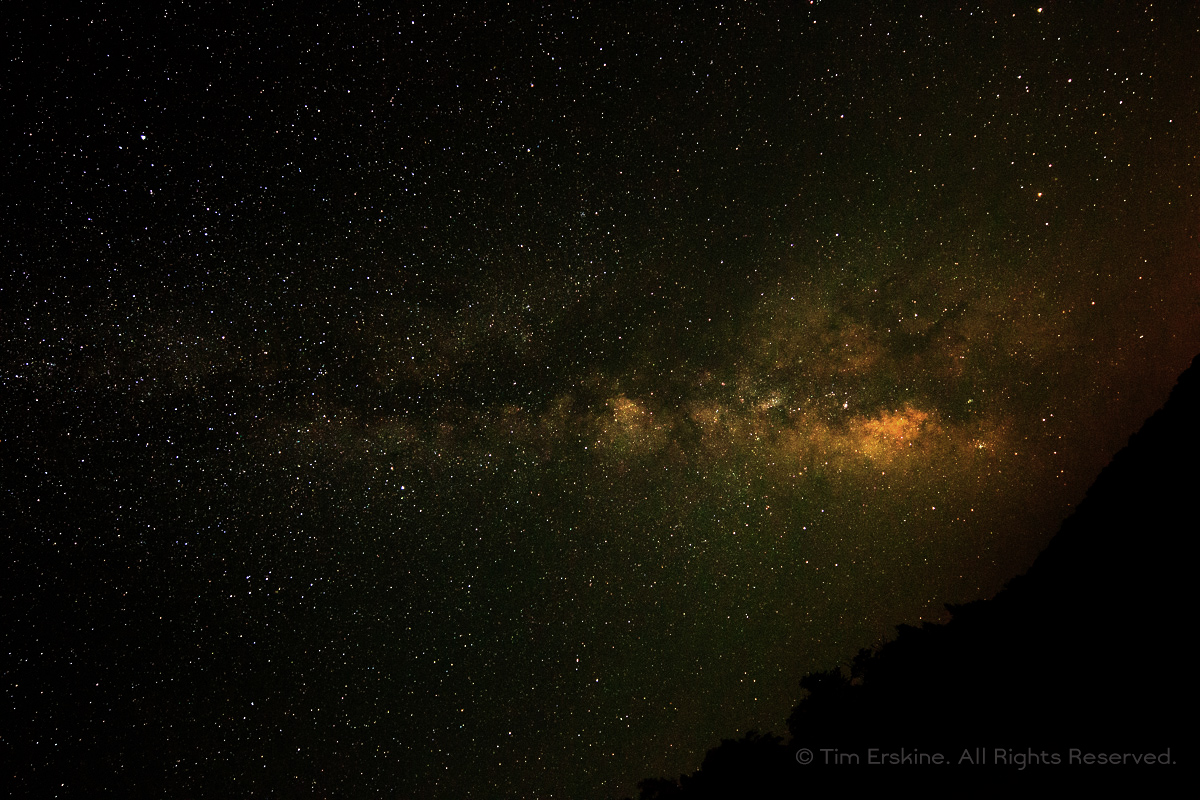 Our Milky Way galaxy as seen from Newport State Park
The Emissary features loads of spectacular footage filmed in Newport State park. Meet the movie creators before our star counting party! The movie starts at 6:30 in the Nature Center Sept 30th, followed by a short Q and A session with director Tim Erskine.

Whether or not you see the movie, you can join us around 8:30 at Lot 3. Tim and Holly Erskine will set up their telescopes and you are welcome to bring your own. We will use laser pointers to indicate which patch of sky you should count stars in, assuming there are no clouds that night. If you have a counter, bring it! Please remember star party etiquette by minimizing lights, preferably using only red lights when necessary, to preserve everyone's night vision.
Why count stars? Emissary movie producers Tim and Holly Erskine are proud members of the International Dark Sky Association. Imagine their delight that Koyper the Spaceman's landing site, Newport State Park, might win the coveted status of becoming an official International Dark Sky Park ! These places are rare and few, and it would become the only Dark Sky Park in Wisconsin.

This star count is one of the last measures needed for the Park's application to the IDA.
Will Newport win silver or gold? The Park's officers, with help from Door Peninsula Astronomical Society members, have spent two years documenting just how free Newport's skies are from light pollution. Parks are classified as silver or gold depending on the criteria they meet. We know Newport is a real gem and we want to keep it that way!
The Emissary producers used real northern Door County star fields for the backdrops of night scenes in Door County too. Because we love our real stars!

To learn more about the Emissary, read our reviews, or check out the fun pics, bloopers and behind-the-scenes clips of the filming of The Emissary on Facebook, Twitter, and You Tube! And don't forget to visit the Emissary Central Warehouse to get one of our fun T-shirts, mugs, and bowls, and, of course, the DVD!
Behind the goofy comedy of our movie, there runs a strong message of gratitude and mindfulness. Be sure to check out Molly the Librarian's (Holly Erskine) blog about this on the Emissary Mindfulness site.