Home Movie Facts Fans+Reviews Where to Watch News+Blog Store

Greens N Grains Natural Foods Market and Cafe will show The Emissary!
Seating is limited to 20 people, so reservations are required.
Those attending dinner have reserved seating. RSVP at 920.868.9999 or info@greens-n-grains.com .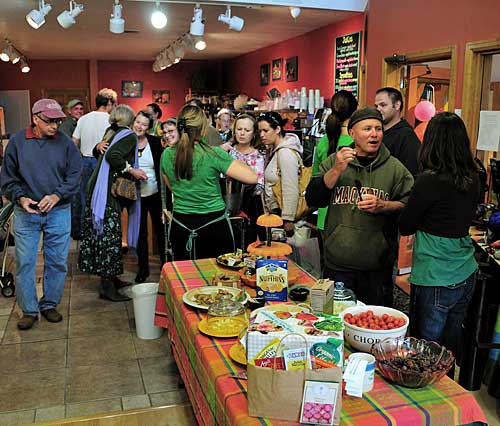 WHEN: March 8, at 7 PM, Optional delicious dinner served at 6 PM

WHERE: Greens N Grains, 7821 WI-42, Egg Harbor, WI
PRICE: The movie is free, but if you like, you can also enjoy an utterly delicious (Emissary cast tested!) dinner special at 6 prior to the movie. The $9.50 natural and organic dinner special includes soup, salad, a fresh baked roll and tea.