Home Movie Facts Fans+Reviews Where to Watch News+Blog Store

On Sunday April 5th from 4:00-5:00 PM CST, Tim and Holly Erskine are honored to be guests on Going Home with Tony on Chicago radio station AM 560. Tune in and share in the fun. We can't wait!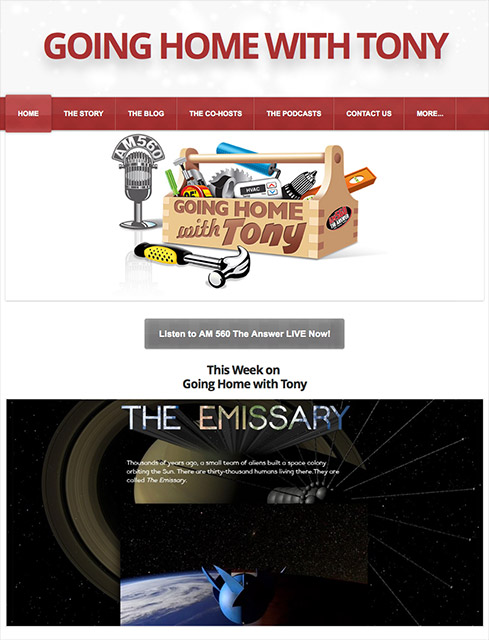 "On Sunday April 5th from 4:00-5:00 PM CST, Host Tony Scimeca welcomes Tim Erskine and Holly Erskine, writers, directors, producers and actors of the movie The Emissary to the Hot Water 911 boiler room mic to talk about the making of this movie. Tim and Holly had a vision. They wanted to make a sci-fi movie that would speak to all ages and all backgrounds. It took them five years to do it and with the help of people who loved and believed in them and their vision, The Emissary was made. The Emissary takes place and was filmed almost entirely in Door County Wisconsin. The message is delightful and powerful! Tim and Holly will tell you all about the making of this fabulous movie as well as share some audio clips from the movie!"