Home Movie Facts Fans+Reviews Where to Watch News+Blog Store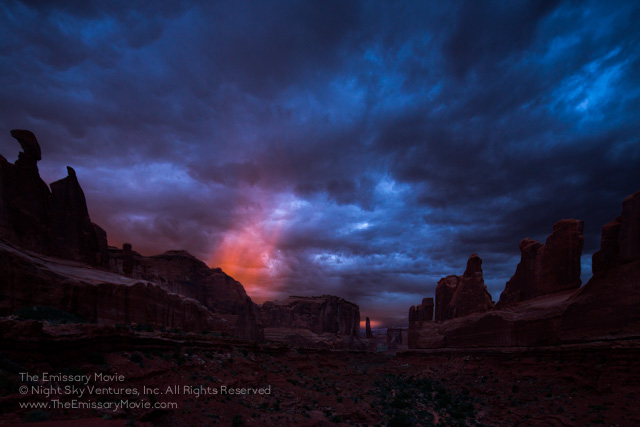 While taking a short break from crafting the surround sound mix of The Emissary, I took this photo last week in Arches National Park in Utah. The rays of the sunset are peeking out from under the clouds casting orange shadows on the cloud bottoms. This is the kind of thing I imagine Koyper must see in his journeys around our solar system. Arches Park is remarkable and deeply inspiring to me, including the motivation for writing "The Night Sky", which is the song that plays during the closing credits of The Emissary.
Below, Koyper's actual backpack was spotted in front of Turret Arch, and a crater in Canyonlands National Park that is two miles wide and of mysterious origin. Peter Ciesla (who plays Koyper) commented, "Too late this time...".
-Tim